Cory Trese Photography
Cory Trese is a Sacramento, California based Wedding and Portrait Photographer.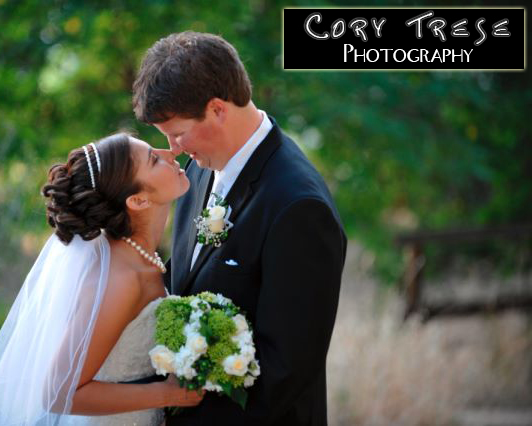 Read what recent customers have been saying and then Contact Cory Trese Wedding Photography via telephone at (916) 359-9644 or via e-mail at cory@corytrese.com
Read our frequently asked questions about wedding photography. I encourage you to take a look at these and ask me, or any other professional photography vendor you work with.
Home | California Wedding Photographer | Sacramento Wedding Photographer | Contact Cory Trese Photography of Northern California | Read our Photographer's Blogs | Digital Wedding Photography Portfolio | Sacramento Wedding Photography Packages and Prices | Frequently Asked Wedding Photography Questions | The Styles of Wedding Photography | Tips for Wedding Photography | Sacramento Wedding Photographer Coffee Table Books | Wedding Photographs on DVD